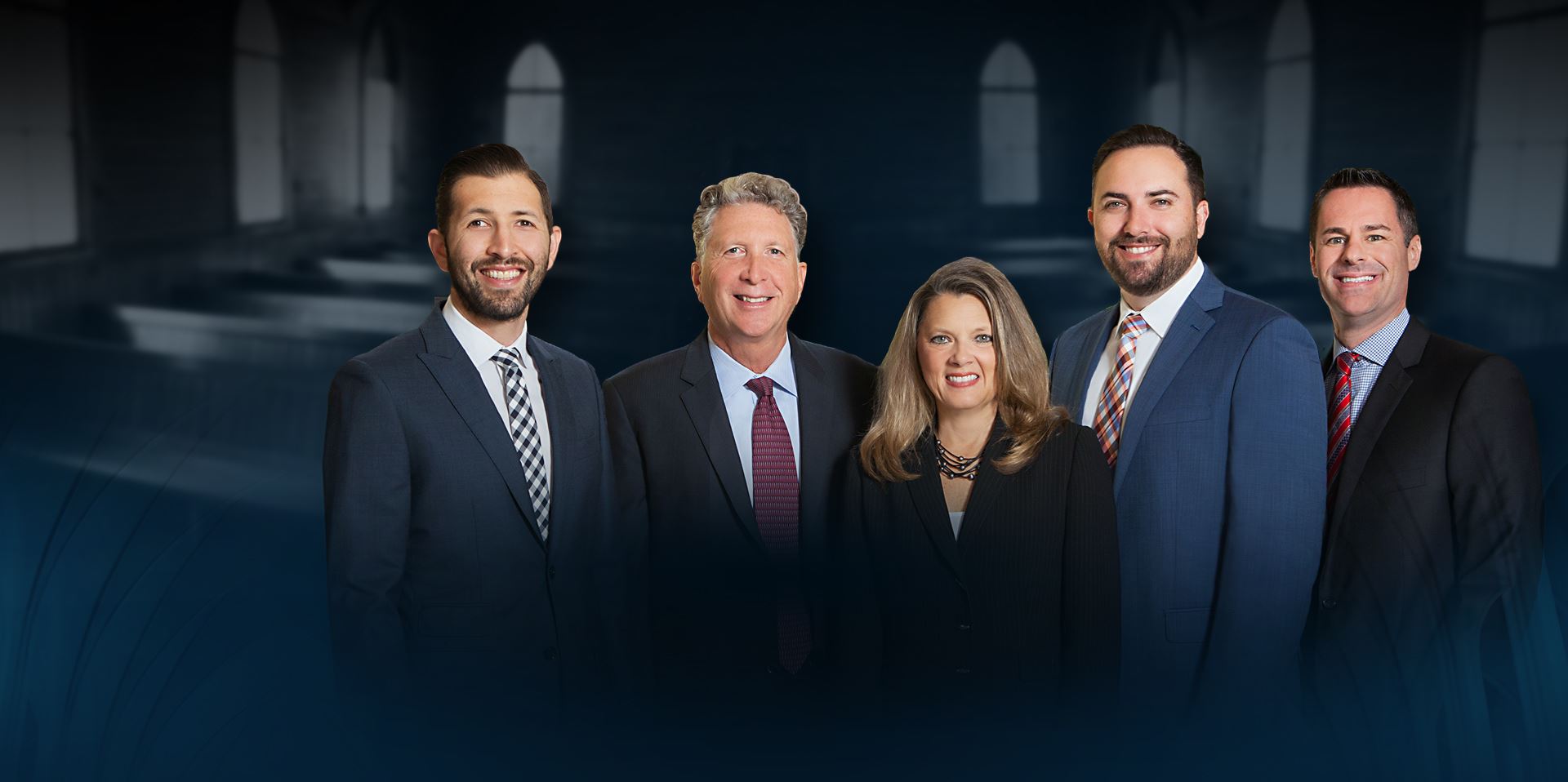 Child Sex Abuse Attorneys
Representing Survivors Nationwide
Child Sex Abuse Attorneys
Millions Recovered for Survivors Nationwide
The Zalkin Law Firm is a national leader in litigating civil claims over child sexual abuse. Comprised of caring, compassionate, and highly respected trial lawyers, our team has advocated for hundreds of survivors across the country, and has successfully taken on some of the nation's most powerful institutions – from religious organizations and non-profits to universities and foster care systems.
Our child sex abuse attorneys leverage decades of experience, the support of professional experts, and unwavering determination to make victims' voices heard, and unearth the truth.
With a record of proven results, we have demonstrated our ability to effectively guide survivors toward justice and healing,
If you or someone you love have been abused as a child, you are not alone – and you do have rights. Support for survivors has grown, affording them critical protections when levying complaints, as well as legal pathways through which they can seek justice and financial compensation for their damages. Surviving childhood sexual abuse is not something you must do alone.
In some states, new legislation has also opened the door to claims from adult survivors abused as children that were previously barred by statutes of limitations. This includes California AB 218 and the New York Child Victims Act.
We're here when you're ready. Speak with a sexual abuse attorney today by calling 800-477-2989
It's Important To Come Forward
Giving Survivors a Voice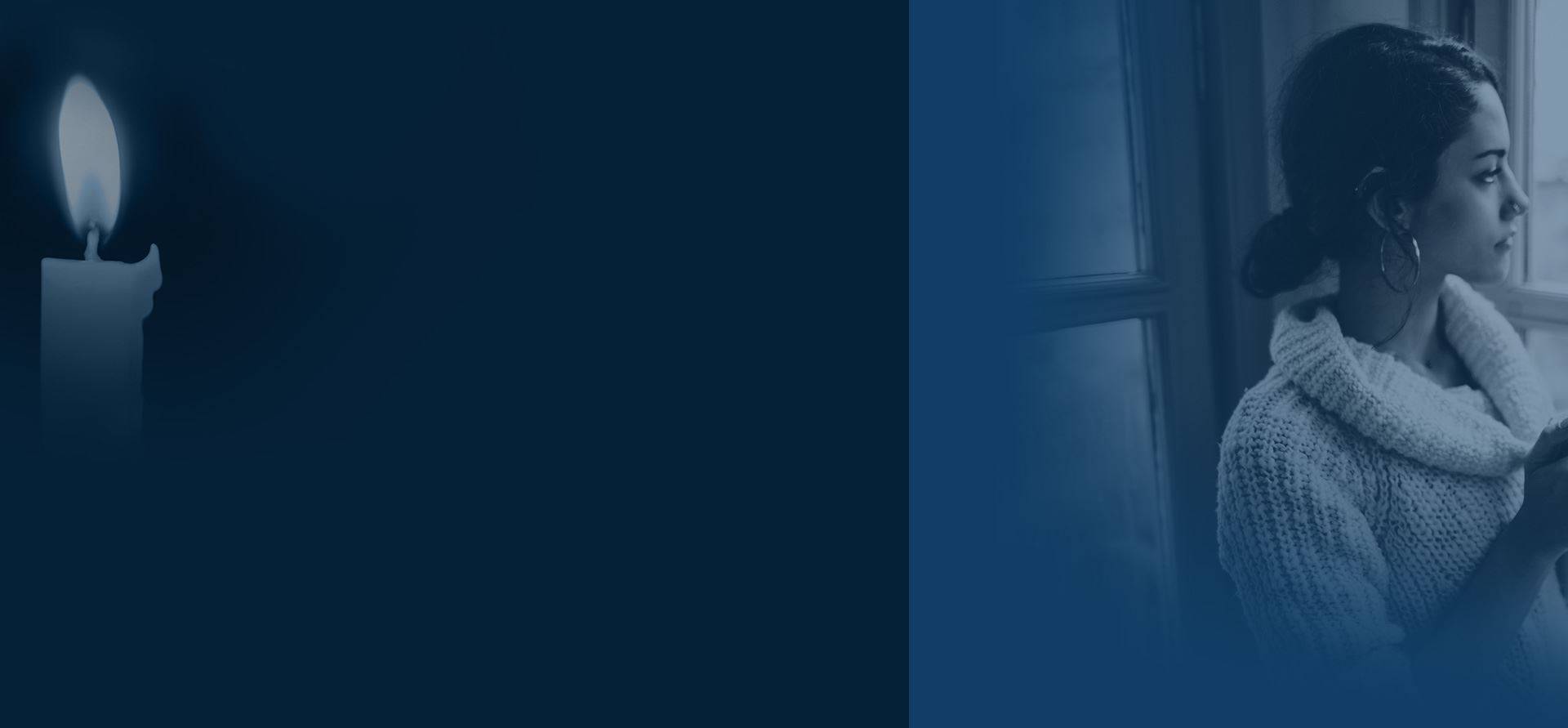 Helping Our Clients Get Closure
Millions Recovered on Behalf of Our Clients
Clergy Sexual Abuse
Multi-Victim $660,000,000

Irwin Zalkin was one of the lead trial lawyers and part of the trial team prepared to commence a 14 victim trial against the Roman Catholic Archbishop of Los Angeles, the day a global settlement was reached in the amount of $660,000,000.

Clergy Sexual Abuse
Multi-Victim $198,500,000

Irwin Zalkin was appointed Mediation Liaison Counsel and a lead negotiator by United States Magistrate Judge Leo S. Papas on behalf of over 144 victims of childhood sexual abuse against the Roman Catholic Bishop of San Diego.

Clergy Sexual Abuse
Multi-Victim $100,000,000

Irwin Zalkin was part of the team of lawyers representing clergy sexual abuse survivors in the Diocese of Orange, California who recently helped to negotiate the first $100,000,000 global settlement in the country involving childhood sexual abuse by members of the Catholic clergy.

Clergy Sexual Abuse
Multi-Victim $10,500,000

Multi-victim case against religious group home.

Clergy Sexual Abuse
Multi-Victim $8,000,000

Multi-victim case against a religious leader and institution.

Lohse v. Lakeland Village HOA (Oakland, CA) $8,000,000

An $8 Million judgment against a resort facility after a six-week jury trial for a woman who was rendered a paraplegic following a fall off of an unguarded pier.

Child Sexual Abuse
Single Victim $4,250,000

$4.25 Million paid to single sexual abuse Plaintiff.

Clergy Sexual Abuse
Multi-Victim $4,200,000

Three survivors abused as minors by priests associated with a Northern California Diocese.

Child Sexual Abuse
Single Victim $4,150,000

$4.15 Million paid to single sexual abuse Plaintiff.

Child Sexual Abuse
Single Victim $4,000,000

$4 Million paid to single sexual abuse Plaintiff.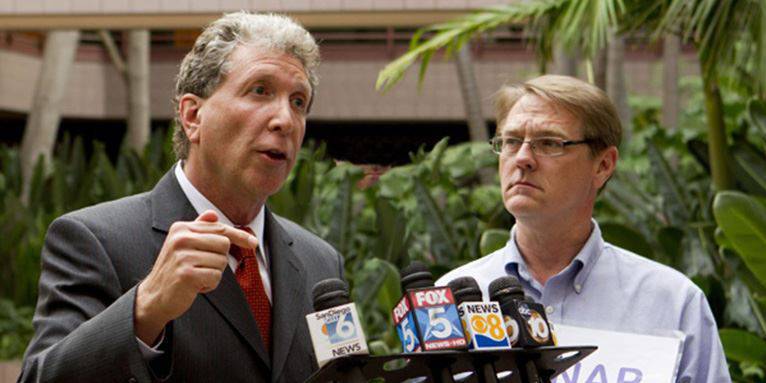 Helping Victims of Child Sexual Abuse Find Justice
By making civil sexual abuse and assault litigation a hallmark of our practice, The Zalkin Law Firm has become known as a leader in these complex claims.
Our sexual abuse attorneys have worked with survivors and fellow law firms on high-profile cases across the country, and have cultivated a reputation for successfully taking on some of the nation's oldest and most powerful institutions.
The Zalkin Law Firm proudly serves abuse survivors nationwide in cases involving all types of entities and institutions, including:
Clergy Abuse
The Zalkin Law Firm has successfully represented hundreds of clergy sexual abuse survivors across the U.S. As more information comes to light about the scope of child sex abuse within the Catholic Church and other Christian institutions, more survivors who have kept silent for years have stepped forward.
Their stories reveal not only the profound pain and suffering caused by abuse, but also the systemic failures of religious institutions to adequately investigate priests and clergy, and protect victims
Find more information about clergy abuse.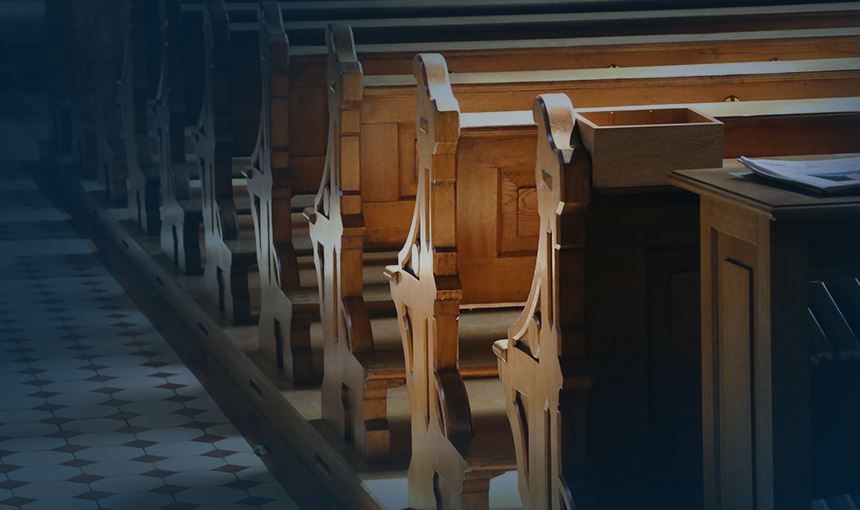 For members of close-knit religious groups, reporting a crime is difficult if not nearly impossible. That is precisely the case for Jehovah's Witnesses, which often insulate survivors from reporting or resolving problems outside of the church.
Highly restrictive and archaic policies within the Jehovah's Witness serve to shield the church and its image more than survivors and victims. The "two witness" rule, for example, often keeps abuse allegations within the church by requiring that any accusation be supported by at least two witnesses.
Although DNA or scientific evidence may serve as one witness, this evidence alone is not enough to prompt reasonable action or enforcement against alleged wrongdoers, who may simply be placed under monitoring, or limited in their privileges.
Many members of the Jehovah's Witness never report their abuse, and those who do rarely have their cases turned over to law enforcement. This not only leaves victims vulnerable, it often allows offenders to go unpunished and free to abuse again.
Find more information about Jehovah's Witness abuse.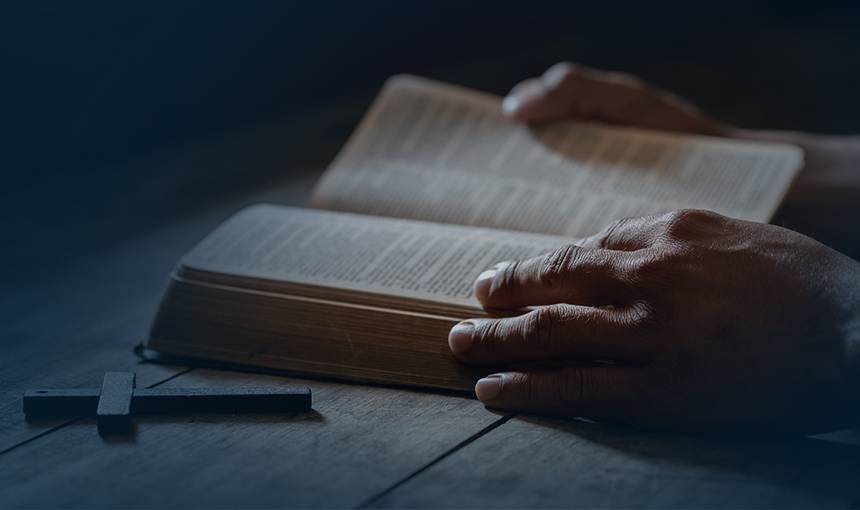 The Boy Scouts of America has a decades-long history of unreported sexual abuse committed by boy scouts and troop leaders. A recent release of private records also revealed the organization allowed sexually abusive and suspected sexually abusive scout leaders to remain in its ranks at alarming rates.
Given the Boy Scouts' persistent failure to adequately handle sexual abuse claims and protect its members, many former Boy Scouts have filed suit against the organization.
Find more information about Boy Scout Abuse.
Foster Care Abuse
Foster care systems are designed to offer safety to vulnerable children. The unfortunate reality, however, is that many foster children are subjected to the trauma of sexual abuse and assault, have few options for stepping forward, and find few caring advocates they can turn to for help. A system that keeps information private only serves to give abuse an environment in which to thrive.
Find more information about Foster Care Abuse.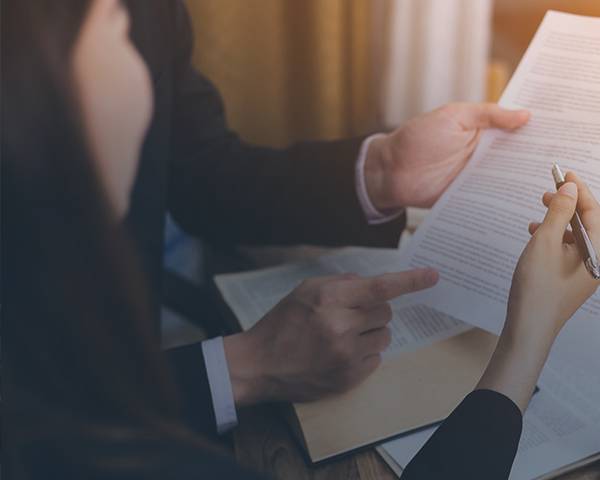 We Handle All Cases of Child Sex Abuse
What Is Child Sex Abuse?
Child sex abuse can take many forms, and occur in many different settings. It may involve no physical contact at all, such as indecent exposure or exposure to pornography, or may involve nearly any type of unlawful contact, including inappropriate touching, molestation, sexual assault, and rape.
Whether abuse involved a single isolated incident or occurred multiple times, victims have the right to seek justice, hold wrongdoers accountable, and seek compensation from individuals and entities in positions of power that failed to properly handle allegations and keep victims safe, or took steps to willfully shield and conceal the accused.
The Zalkin Law Firm handles all types of cases involving child sexual abuse, including, among others:
How Child Sex Abuse Attorneys Can Help
Survivors of childhood sex abuse often suffer profound and life-altering consequences that follow them well into their adult years. Studies have repeatedly shown survivors are at greater risk of suffering from post-traumatic stress disorder, depression, anxiety, and other serious physical and psychological health problems.
As child sexual abuse lawyers, our team at The Zalkin Law Firm helps victims as they venture into what can be complex and emotionally turbulent civil legal claims. Backed by experience and resources, we help victims evaluate their options and pursue the justice they deserve through the most appropriate means. This often means a civil lawsuit against wrongdoers and / or the institutions which so shamefully failed to uphold their legal obligations for handling serious claims, and protecting their most vulnerable members.
Claims filed in the civil justice system are not criminal charges. They do not concern criminal guilt or innocence, do not use the same burden of proof, and do not have to be filed against an individual abuser – some can be filed against the responsible institutions, especially if perpetrators are deceased. Criminal cases, as well as administrative proceedings for that matter, also offer little in terms of compensating victims for their pain and suffering than civil claims.
What civil child sex abuse lawsuits accomplish can be vast. They can help reveal inexcusable conduct committed by private individuals or individuals who hold a position of trust within an organization, and they can expose unforgiveable practices within organizations that have failed to protect children, or willfully chose to protect the accused instead.
This alone can be invaluable in raising red flags that bring others forward, and help prompt needed changes to protect others from becoming victims in the future.
Civil sex abuse claims also allow survivors to recover financial compensation for their damages. This includes both the economic and non-economic damages arising from their abuse, including their pain and suffering, emotional anguish, and expenses for medical or psychological treatment.
As advocates, sex abuse attorneys protect victims' rights and confidentiality as they navigate the civil justice system. They can provide the resources needed to heal, and the insight to investigate and gather evidence that supports their claims. Skilled attorneys can also advocate to ensure at-fault parties do not prevail in their attempts to evade liability or pay victims less than they deserve.
Speak Confidentially With a Lawyer
At The Zalkin Law Firm, we know it takes tremendous courage to step forward as a survivor – and are grateful for the trust so many survivors, families, and fellow lawyers have placed in our firm by choosing our team to guide them through these challenging cases.
With numerous million and multi-million dollar verdicts and settlements for survivors, The Zalkin Law Firm has helped clients prevail in child sex abuse claims against Catholic Dioceses, the Jehovah's Witnesses, foreign exchange programs, and entities that who childhood sexual abuse within their organizations and allowed it to continue over a period of years.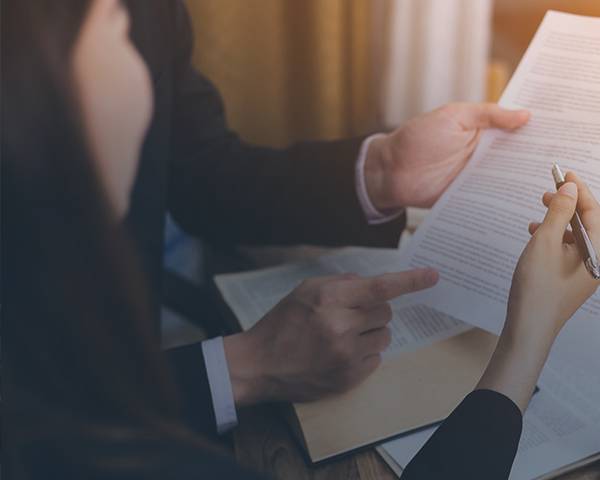 Helping You Rebuild & Move Forward
For decades, our team at The Zalkin Law Firm has been representing survivors of sexual abuse throughout the country. Even if abuse had happened decades ago, we can help you get the justice and closure that you deserve. To get started, please reach out to our team today.