National Title IX Sexual Assault Lawyers
Representing Victims of Campus Sexual Assault in Civil Lawsuits
Sexual assault, abuse, and misconduct have become high-profile issues on our nation's college campuses, but they are far from new problems.
With over 5% of male undergraduate students and 23% of female undergrads reporting experiences of rape or sexual assault, according to RAINN, the Department of Education has referred to sexual misconduct as an epidemic in U.S. colleges.
Because an overwhelming number of cases are never reported, administrators have been pushed to tighten procedures and preventative measures.
At The Zalkin Law Firm, our Title IX attorneys have represented victims of assault, abuse, and misconduct at colleges and institutions across the nation, helping clients navigate administrative Title IX proceedings and file civil lawsuits, seeking damages against schools that failed to properly investigate claims of campus sexual violence, or failed to protect victims.
If you have a potential Title IX case to discuss, call or contact us online for a free and confidential case review. The Zalkin Law Firm proudly represents survivors across California and the U.S.
What is Title IX?
Today, support has grown for survivors, as have the evolving processes by which they can more confidently step forward to report misconduct and seek justice.
This includes Title IX legal protections for victims of sexual assault and other forms of gender harassment or discrimination in schools, and Title IX requirements obligate schools, universities, and educational institutions to reasonably protect victims from accused perpetrators, and provide services and support to help them to safely complete their education.
"No person in the United States shall, on the basis of sex, be excluded from participation in, be denied the benefits of, or be subjected to discrimination under any education program or activity receiving Federal financial assistance." - Title IX
Experienced Advocates. Proven Results.
Backed by a team of award-winning attorneys who have earned national recognition fighting on behalf of sex abuse and assault survivors, The Zalkin Law Firm has become a leader in litigating complex sex abuse and assault claims. Our Title IX lawyers have represented survivors across the country, and have recovered millions in compensation on our clients' behalves.
We've fought for survivors at universities nationwide, including:
Baylor University, TX
Columbia University, NY
Occidental College, CA
Delaware State University, DE
George Washington University, DC
Harvard University, MA
Michigan State University, MI
Newburyport Public School District, MA
San Marino Unified School District, CA
University of California - Berkeley
University of California - Santa Barbara
Yale University, CT
What You Can Do About Campus Sexual Assault
Campus sexual violence can take many forms and may happen on or off-campus, at fraternity houses, parties, bars, and anywhere college students are present. It can include inappropriate touching, molestation, and even rape. While alcohol or substance use may be involved, that's not always the case. Many victims even know their perpetrators.
Fighting sexual assault and misconduct in our schools requires a comprehensive approach; one that melds protections and platforms for victims to make their voices heard with protocols and procedures for training staff, educators, and students on reporting, responding appropriately to allegations, and complying with rules and obligations under Title IX.
For survivors, these support systems can be helpful, but they are no substitute for seeking justice in civil actions, especially when administrative systems fail.
Call For a FREE & Confidential Case Evaluation
As Title IX sex assault attorneys, The Zalkin Law Firm has the insight and experience to provide victims with the resources they need to find both justice and healing.
Our team is available to help clients navigate Title IX proceedings involving school administrators, and explore options for seeking accountability and compensation in the civil justice system. Our goal is to bring justice to victims.
Resources for Victims:
If you or someone you love have a potential case, we invite you to contact us to request a free case evaluation with an attorney from our firm.
Title IX & Campus Sexual Assault FAQ
What is Title IX?
Title IX is a federal law enacted in 1972 that prohibits all educational institutions that receive Federal financial assistance from engaging in conduct that discriminates on the basis of gender.
Doesn't Title IX Deal with Sports?
Yes. Title IX has been used to ensure educational institutions do not discriminate against women in their athletics programs. But Title IX is not limited to instances of gender discrimination in athletics.
Title IX is much broader, covering discrimination based on sex in all education programs or activities at universities and institutions which receive federal funding, as well as matters of sexual violence, harassment, and misconduct involving students, teachers, and/or faculty.
What Does Title IX Have to Do with Campus Sexual Assault?
Both the U.S. Department of Education and the U.S. Supreme Court have recognized that students must be afforded an equal opportunity to education, regardless of sex.
When a student experiences sexual assault or sexual harassment, and a school fails to address it, that school is interfering with the victim's right to an equal opportunity in education. Both the Education Department and SCOTUS have recognized that a school's failure to address sexual misconduct on campus amounts to discrimination on the basis of gender, which is prohibited by Title IX.
How Common is Sexual Misconduct on Campus?
There is quite a bit of research on the frequency of sexual violence in education. The research is not unanimous, but is fairly consistent:
23.1% of female undergraduates and 5.4% of male undergraduates experience rape or sexual assault through physical force, violence, or incapacitation (RAINN).
Among graduate and professional students, 8.8% of females and 2.2% of males experience sexual violence.
Only 20% of female student victims ages 18-24 report to law enforcement, compared to 32% of non-student females the same age who report.
I Was the Victim of Sexual Misconduct, Who Can I Report to?
If you have been the victim of sexual misconduct on campus, there are several options for reporting your crime. First, you can report to your campus, or local police department. The police will investigate, and pass your case on to the local district attorney who will then decide whether or not to file criminal charges against your assailant.
You may also report to your college's Title IX office. The U.S. Department of Education requires schools to maintain an office for responding to reports of sexual misconduct that occur on or off campus.
What Happens When I Report to the Police?
Reporting to police will begin a criminal justice process. First, police will conduct an investigation, which includes interviews of the complainant, assailant, and any witnesses.
Law enforcement will then present their findings to the local district attorney's office. The district attorney will decide if it wants to bring criminal charges. If a criminal indictment is filed and the assailant is convicted, they could face penalties such as probation or incarceration.
It's important to remember that the criminal process does not involve a school who may have failed to prevent or respond to your sexual assault. Only a civil lawsuit can address that.
What Happens When I Report to My School?
Every school has a federal obligation to respond to a report of sexual misconduct. Often, the school will initiate a formal investigation into your report. This may include interviews of you and your assailant, as well as any witnesses.
After a formal investigation, the school will usually hold a formal hearing to determine whether to sanction your assailant.
The U.S. Department of Education has published guidance documents that schools must follow while conducting an investigation and ultimately adjudicating a report of sexual misconduct under Title IX.
Schools must also take interim measures to ensure a complainant's safety and wellbeing on campus throughout the course of an investigation and adjudication process. Often, this means a school will issue a "no-contact order" restricting the assailant's ability to interact with the complainant.
Other measures include academic and housing accommodations to ensure that the process does not interfere with the complainant's right to an educational experience free from sexual discrimination.
What Are My Civil Rights Under Title IX?
If you are the survivor of sexual assault, abuse, or misconduct on or off-campus, you have civil rights and may be able to file a civil lawsuit for monetary damages. Title IX requires colleges and universities receiving federal funds to respond to reports of sexual misconduct in a way that is not "clearly unreasonable."
If your school did not respond reasonably to your report of sexual misconduct, or if it ignored sexual misconduct being committed on campus, you may be entitled to compensation for these failures. The best way to learn about your civil rights is to contact an experienced attorney at The Zalkin Law Firm for a free consultation.
What's the Difference Between a Civil and Criminal Case?
A criminal case is brought on behalf of the government by the district attorney's office, whereas a civil lawsuit is brought by a private individual with private attorneys.
In a criminal case, the prosecutor must be able to prove the case beyond any reasonable doubt, the highest burden of proof. The outcome for the defendant if found guilty in a criminal trial is imprisonment and/or probation.
In a civil lawsuit, the plaintiff seeks liability for their damages. In a civil claim, Plaintiffs must prove their case by a preponderance of the evidence - in other words, was it more likely true than not, a much lower burden of proof than beyond a reasonable doubt.
In criminal cases, only the individual alleged to have committed the crime is prosecuted. In a civil lawsuit, a Plaintiff can sue not only the accused individual, but also any individuals or entities that may have failed to prevent or respond appropriately. A Title IX lawsuit is a civil lawsuit.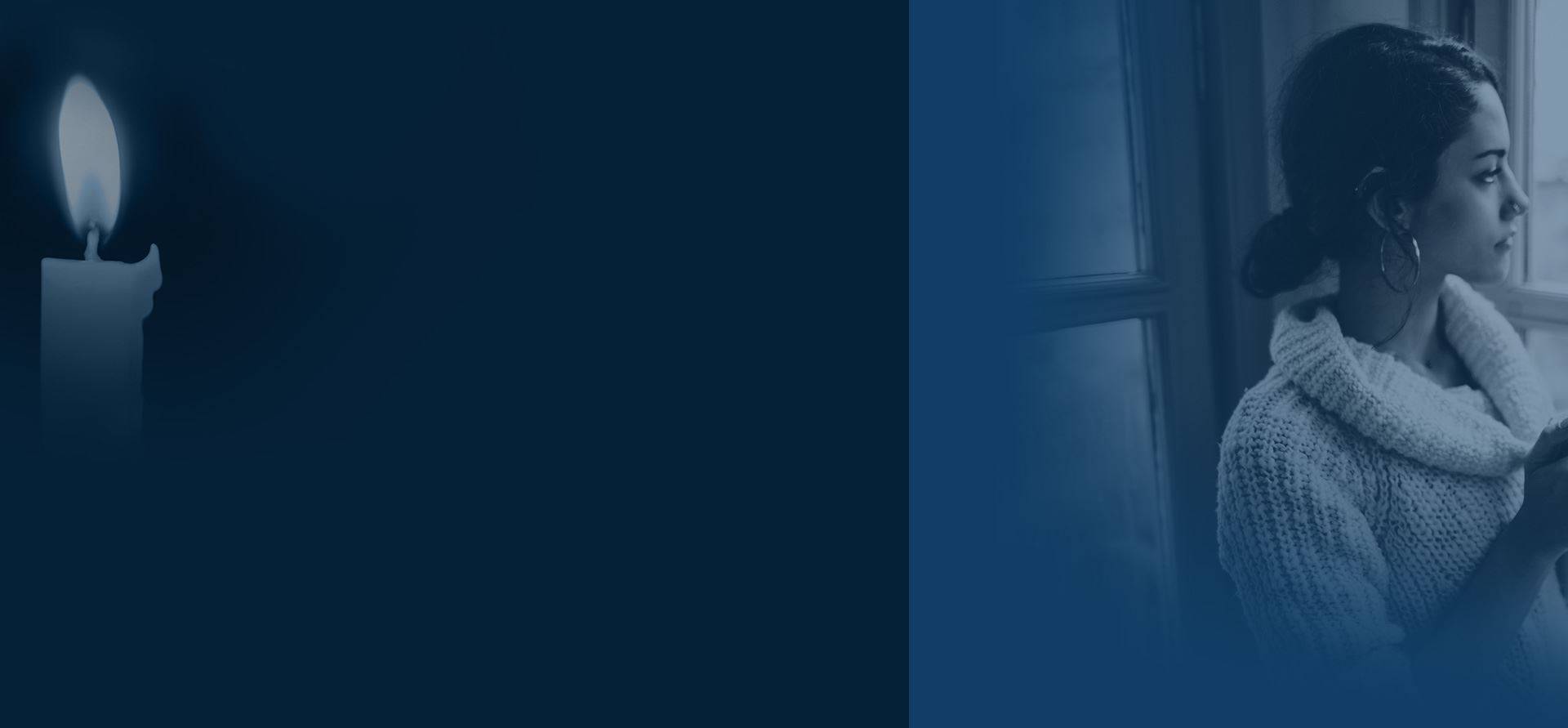 Helping Our Clients Get Closure
Millions Recovered on Behalf of Our Clients
Clergy Sexual Abuse
Multi-Victim $660,000,000

Irwin Zalkin was one of the lead trial lawyers and part of the trial team prepared to commence a 14 victim trial against the Roman Catholic Archbishop of Los Angeles, the day a global settlement was reached in the amount of $660,000,000.

Clergy Sexual Abuse
Multi-Victim $198,500,000

Irwin Zalkin was appointed Mediation Liaison Counsel and a lead negotiator by United States Magistrate Judge Leo S. Papas on behalf of over 144 victims of childhood sexual abuse against the Roman Catholic Bishop of San Diego.

Clergy Sexual Abuse
Multi-Victim $100,000,000

Irwin Zalkin was part of the team of lawyers representing clergy sexual abuse survivors in the Diocese of Orange, California who recently helped to negotiate the first $100,000,000 global settlement in the country involving childhood sexual abuse by members of the Catholic clergy.

Clergy Sexual Abuse
Multi-Victim $10,500,000

Multi-victim case against religious group home.

Clergy Sexual Abuse
Multi-Victim $8,000,000

Multi-victim case against a religious leader and institution.

Lohse v. Lakeland Village HOA (Oakland, CA) $8,000,000

An $8 Million judgment against a resort facility after a six-week jury trial for a woman who was rendered a paraplegic following a fall off of an unguarded pier.

Child Sexual Abuse
Single Victim $4,250,000

$4.25 Million paid to single sexual abuse Plaintiff.

Clergy Sexual Abuse
Multi-Victim $4,200,000

Three survivors abused as minors by priests associated with a Northern California Diocese.

Child Sexual Abuse
Single Victim $4,150,000

$4.15 Million paid to single sexual abuse Plaintiff.

Child Sexual Abuse
Single Victim $4,000,000

$4 Million paid to single sexual abuse Plaintiff.