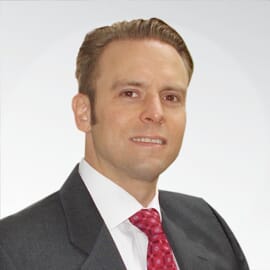 The Zalkin Law Firm has always aggressively represented survivors of sexual abuse and assault, and today they announced an addition to their team that will help them continue that work: Kristian Roggendorf. 
Roggendorf brings 20 years of legal experience to the firm, formerly serving as an attorney for O'Donnell & Clark, the Pacific Northwest's premier law firm representing child abuse victims. His skills as a trial lawyer and appellate advocate have helped him to earn the respect of both judges and opposing counsel, and his ability to connect with clients and protect their rights make him the perfect addition to the Zalkin team. 
Roggendorf's previous cases have involved advocating for citizens against oppressive government action when entities ignore and break the law for their own convenience or try to silence the voices of citizens and voters as well as fighting for consumer protections in liability cases. 
"We are excited to welcome Kristian to our firm," said Irwin Zalkin, founder of the Zalkin Law Firm. "Kristian brings strong courtroom experience representing survivors and a deep understanding of the trauma our clients face as a result of their abuse.  He will be a real asset to our legal team."
Roggendorf is a graduate of Lewis & Clark Law School and was admitted to the bar in 2001. He begins his tenure with the Zalkin Law Firm immediately. 
For two decades, The Zalkin Law Firm has aggressively represented survivors who suffered child sexual abuse and sexual assault. Their clients have included victims who suffered abuse while within religious organizations, including the Catholic Church and the Jehovah's Witnesses and abuse foster care, Boy Scouts, recovery homes, foreign student exchange programs, schools, and colleges. Irwin Zalkin, founder of the Zalkin Law Firm, is widely recognized for his dedication to supporting the legal rights of childhood sexual abuse victims.