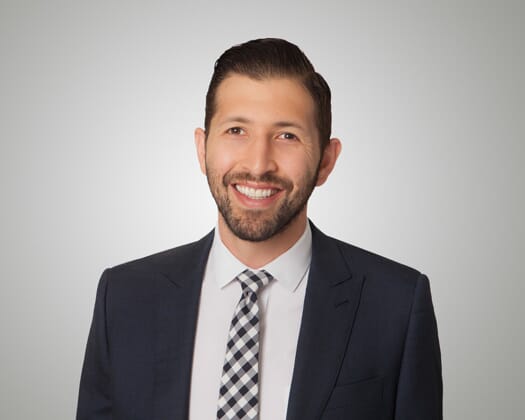 There is a growing national spotlight on the issue of sexual assault on our college campuses. Research findings of the scope of the problem vary widely, with findings ranging from 3% to 17% to as many as 20% of women in college will be victims of some form of sexual assault.
While these statistics alone are staggering enough, there is an equal or possibly even more egregious reality relating to the way our nation's colleges and universities respond to these sexual assaults. All too often, university administrators fail to adequately address claims of sexual assault on campus and even actively discourage sexual assault victims from pursuing any recourse for their victimization.
This issue of campus sexual assault has been highlighted for the public by brave victims coming forward and by the new film, "The Hunting Ground", showing this weekend at both the Hillcrest Landmark Theater and AMC La Jolla 12. The film follows the plights of two sexual assault victims who were denied justice and accountability by their own school's disciplinary process, and ultimately sought recourse through an administrative Title IX complaint with the Department of Education. This film expands on the growing national awareness of this issue.
Only last September, President Obama launched the "It's On Us" campaign to end sexual assault on campus. Lady Gaga released "Till It Happens To You," an emotional ode to the psychological effects resulting from a sexual assault. Thankfully, this growing national concern has led to efforts to correct the inadequacies of the status quo among universities and their attitudes towards campus sexual assault.
This failure of colleges to recognize this problem and to support victims who step forward to report has led to legislative action both in Congress and in the California legislature. Senator Barbara Boxer, with Congresswoman Susan Davis in the house, has introduced the S.2695 - SOS Campus Act, legislation that would require colleges and universities to establish an independent, on-campus advocate to support survivors of sexual assault.  And, last year the California legislature passed and Governor Brown signed SB 967, known as the "yes means yes" law, that was the first in the nation to make affirmative consent language a central tenant of school sexual assault policies. The law also changes how campus officials investigate sexual assault allegations.
Since 1990, The Clery Act has required universities to publicly report campus crime statistics, including statistics on sexually violent crimes. The unintended consequence of this requirement has been to incentivize universities to engage in behavior that actively discourages sexual assault victims from reporting their crimes. College administrators frequently fail to investigate claims, discourage victims from reporting their sexual assaults to the police, and allow perpetrators to remain on campus with little or no restrictions. The motive for their inaction is clear – the less they do to verify a credible claim of sexual assault, the less likely they will be to have to publicly report it.
The effect of a school's negative actions, or inactions, on a victim's mental health, is real and significant. More and more, research is confirming that this "institutional betrayal" creates a second victimization that can exacerbate the psychological effects of the sexual assault itself, and even create new psychological injuries.
A victim of sexual assault who has been ignored by their institution is not without an avenue for recourse, though. There is a path to justice for victims to hold their institutions accountable for their actions and inactions through the use of the administrative and civil processes created by federal statues in Title IX. Known mostly for its impact on college athletics, Title IX also prohibits discrimination based on sex at any educational institution that receives federal funds.
Title IX provides two avenues for victims of sexual assault to hold their schools accountable for failing to properly address their complaint of sexual assault. First, a sexual assault victim can file an administrative complaint with the Department of Education. The DOE has the authority to audit an institution, and ultimately, can revoke any federal funding that the institution receives.
Lesser known, but equally available, is the private right of action created by Title IX and recognized by the United States Supreme Court in Franklin v. Gwinnett County Public Schools and Davis v. Monroe County Board of Education. Essentially, the Supreme Court acknowledged that Title IX allows victims of sexual assault to sue an educational institution in civil court for money damages resulting from that institution's "deliberate indifference" to their claim of sexual assault. This is significant, in that it can provide a victim with the resources they need to address the psychological injuries created and exacerbated by their educational institution's behavior.
Ultimately, it is a combination of victims availing themselves of the administrative and civil avenues created by Title IX, and a growing national awareness that will force educational institutions to stop looking out for the welfare of their institution and start looking out for the safety of the students whom they serve.