An Analysis of the Federal Criminal Complaint and Subway's Potential Civil Liability for Claims of Childhood Sexual Abuse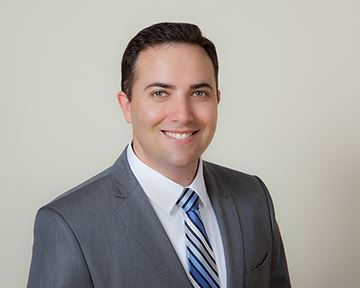 On August 19, 2015, Federal prosecutors filed a criminal complaint against former Subway spokesperson, Jared Fogle, alleging various counts of sexual abuse against children. Prior to, Jared Fogle and his "Subway diet" had become a staple of popular culture, contributing to immense growth for the food chain. According to CNN, in 2013, Subway's chief marking officer credited Fogle as likely to be responsible for as much as one-half of Subway's growth since 1998.
As of September 1, 2015, Subway's website touts having 44,201 restaurants in 110 countries. Considering how Subway very publicly focused its "healthy option" marketing campaign around Fogle, could Subway be civilly liable for Fogle's heinous conduct towards children? In short, the answer is maybe. A review of the criminal complaint and subsequent press reports sheds some light on the manner in which Fogle perpetrated these crimes. While more information is needed, Subway should certainly be concerned about potential civil exposure.
The Zalkin Law Firm P.C. represents victims of childhood sexual abuse in personal injury lawsuits against the parties responsible. We often seek damages from institutions responsible for the sexual abuse of our clients. Per the criminal complaint, Fogle perpetrated acts of sexual abuse in various states, including New York and Indiana. Thus, the applicable jurisdiction and associated laws are unknown and any analysis of Subway's liability must be considered merely informative and not intended to be taken as legal advice. However, paramount to any institution's liability for sexual abuse is the foreseeability of the risk to the victim. Applied herein, the question becomes whether it was foreseeable to Subway that Fogle would be in contact with children and whether those children would be at risk of sexual abuse.
The criminal complaint defines Jared's relationship with Subway as "a spokesperson for a business having multiple worldwide retail locations, which he frequently visited for marketing purposes." The complaint also states that Fogle "repeatedly made travel plans in order to have his business trips coincide with his pursuit of commercial sex acts." The complaint further asserts, "At various times between in or about 2007 and 2013, the Defendant communicated with several adult women who were not escorts and expressed his desire to engage in sexual acts with young minors. In some cases, he stated that he has done so in the past."
Therefore, the criminal complaint sets forth the very plausible scenario that Subway would have Fogle make personal appearances at Subway franchises in addition to appearing in advertising materials. On these business trips where Fogle would meet with franchisees and customers, Fogle would, at times, also seek and engage in sex acts with minors. Though specifics are not provided, if Fogle used his Subway directed contact with franchisees and customers to access children for sexual purposes, a compelling argument could be made that Subway is liable to the victims, particularly if Subway was previously on notice of Fogle's dangerous propensities.
Interestingly, subsequent media reports describe this almost exact scenario.   According to Business Insider, a former Subway franchisee named Cindy Mills claims she informed executives with the Subway Franchisee Advertising Fund Trust (SFAFT) about Fogle's interest in sex with minors beginning in 2008. This includes the CEO of SFAFT, Jeff Moody, who apparently cut Mills off in the middle of the conversation, indicating he did not want to hear anymore. Per Business Insider, Mills reports Moody told her he had dealt with similar complaints in the past. Ms. Mills reported she learned of Fogle's sexual conduct with minors directly from Fogle, who described having sex with prostitutes between the ages of 9 and 16 years old in Thailand and in the United States.
Additionally, other reports indicate Fogle also asked her to set up a meeting for him with Mills' cousin, who was underage at the time. Alarmingly, Mills claims in the report that Subway executives did nothing after she informed them of her concerns.
Subway denies any conversations that took place between SFAFT executives and Mills regarding Fogle, as reported by the Huffington Post. However, should Mills' version of events prove true, Subway was on notice of Fogle's dangerous propensities in 2008, if not sooner. Yet, according to the New York Daily News, Subway did not suspend its relationship with Fogle until 2015 after the FBI raided his home. Per the criminal complaint, Fogle continued to engage in commercial sexual activities with minors through 2015. With prior knowledge of Fogle's conduct, failing to react reasonably and continuing to place Fogle in similar circumstances thereafter could make the resulting abuse foreseeable.
Only time will tell whether any of the sexual abuse victims Fogle accumulated will come forward to seek civil remedies against Fogle and/or Subway. The circumstances surrounding their abuse will help determine whether Subway is, in part, responsible. Subway benefitted greatly for many years from its relationship with Fogle. Did Subway choose to protect its brand and its successful spokesperson instead of vulnerable children? If so, Subway would become part of a tragic legacy of institutions liable for the sexual abuse of children due to priorities gone awry.