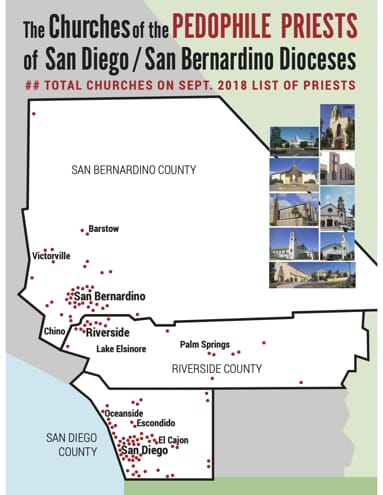 PR.com January 7, 2019 -- Hundreds of childhood sexual abuse survivors, who were previously barred by California's old statute of limitations law, have retained the Zalkin Law Firm to file new lawsuits under a new California law that gives them access to civil justice.  AB 218, which became effective on January 2nd, gives older victims of childhood sexual abuse an opening to file civil claims against the institutions that allowed their abuse to happen.  During the first week of January, Irwin Zalkin announced that his firm would be filing more than 165 cases against California Catholic DIoceses on behalf of victims of sexual abuse by priests.
This new group of lawsuits is just the beginning and the Zalkin Law Firm expects many other priest abuse victims and other victims who were abused as children in other religions and organizations to step forward and file civil claims under the provisions of AB 218.
If you were a victim of childhood sexual abuse and wish to explore your legal rights, contact the Zalkin Law Firm for a confidential case evaluation.