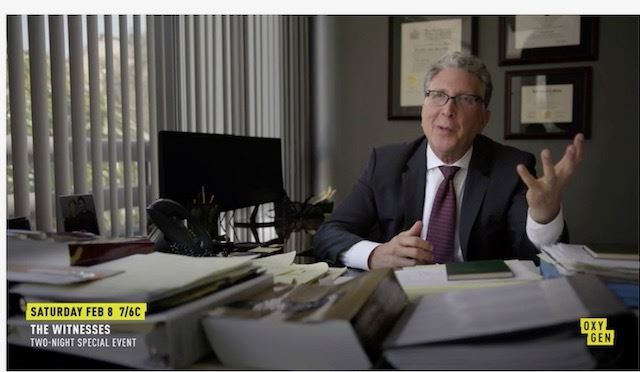 Zalkin Law Firm Founder, Irwin Zalkin, will be featured on a new documentary, "The Witnesses", to be aired on the Oxygen Network on Saturday, February 8 at 7 pm ET/PT and Sunday, February 9 at 7 pm ET/PT. This two-night investigative special follows the stories of four former Jehovah's Witnesses, as they recount details of the sexual abuse they endured during their time within the organization.
Irwin is interviewed about the many lawsuits he has filed on behalf of victims of childhood sexual abuse which his clients suffered while in the JW religion as children. Irwin also related how the Jehovah's Witnesses have defied court orders to release their files on pedophiles within the religion. The Zalkin Law Firm has filed more than 30 cases across the country against local Jehovah's Witnesses congregations and the Watchtower organization.
The story about the documentary is also told in the print edition of People Magazine on newsstands February 1st. The reporting in this documentary comes from the work of Trey Bundy, an investigative journalist from The Center for Investigative Reporting (CIR). Trey has been working for years to expose the coverup within this insular institution by reporting the stories of survivors of sexual abuse.
 View the trailer at: http://www.oxygen.com/video/share/4108717