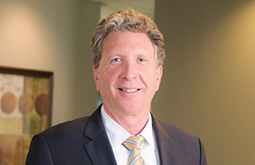 Republican Representatives Matt Salmon and Pete Sessions are promoting a bill in Congress titled "The Safe Campus Act" which, by its title, would lead one to believe that it is intended to better protect students from campus sexual violence. Don't be fooled by the clever title created by high powered lobbyists and publicists bought and paid for by college fraternities. This bill has nothing to do with protecting students and everything to do with ensuring that fraternities and colleges are better able to shield themselves from legal responsibility for the incredible harm caused by a small number of their members and fellow students.
Currently, under Title IX (federal civil rights legislation that was passed in the 1970s to ensure gender equality in education) secondary schools and colleges have a responsibility to conduct "prompt and equitable" investigations of claims of sexual violence and gender discrimination by its students. (34 Code of Federal Regulations Sec. 106.8(b)). The Safe Campus Act would change that. It would require victims of sexual violence to report their assailants to the police and permit schools and colleges to defer their own investigations pending results of the police investigations. It also would require the victims of sexual assault to meet a higher standard of proof before the school or college would have to take any remedial action.
The Office of Civil Rights, the arm of the federal Department of Education, the agency authorized by law to implement, interpret and enforce compliance with Title IX by schools and colleges, has made it very clear, that schools and colleges are to conduct their own immediate investigation and not wait until law enforcement has conducted its investigation. These institutions have a non-delegable responsibility to their students to protect them from gender violence that is not, and cannot be dependent on what law enforcement does. (United States Department of Education, Office of Civil Rights, Dear Colleague letter of April 4, 2011, page 8, N. 23). This makes sense since the standards required for a criminal conviction are significantly higher where the assailant faces the loss of his or her liberty than what is necessary or required of a school or college to respond and remedy a claim of sexual violence.
The Campus Safety Act turns Title IX on its head and would reverse decades of regulations and court decisions dealing with the scourge of sexual violence on college campuses, much of which occurs at fraternity parties. The Greek system is a major source of financial benefit to colleges, including a source for alternative housing for college students, and for obtaining hundreds of millions of dollars in donations.
It's no wonder fraternities are on the attack against sexual assault victims. They want to go back to business as usual. As one slogan often used by frat boys says "Parents send us your daughters."
Please let your representatives in Congress know how you feel about that.